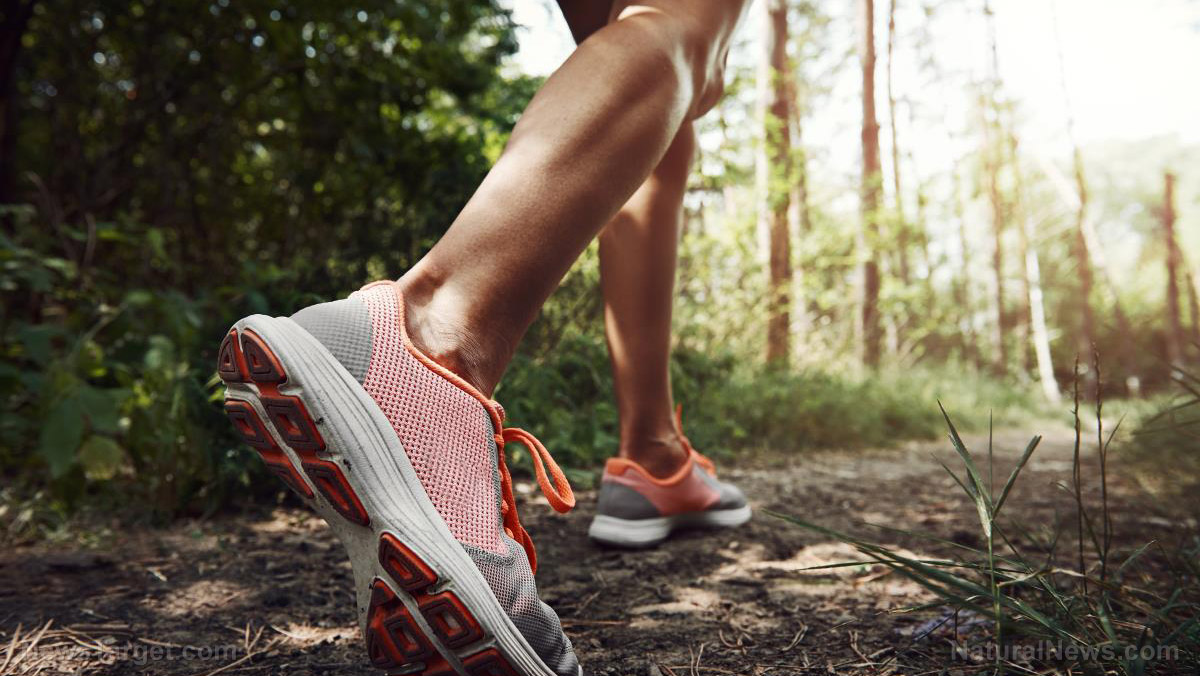 Simple exercises can help ease chronic joint pain, experts said.
Joint pain happens occasionally such as when you suffered an injury. It typically goes away on its own after a couple of days. In other cases, however, joint pain can recur for prolonged periods of time, resulting in discomfort that could even affect your body's performance throughout the day.
You might have tried several therapies to relieve joint pain. But still, the constant ache is there in the joints, seemingly unperturbed.
meditation-fieldMeditate often. Meditation quietens your mind and calms your soul. It can also help you deal with and manage the stress in your life. If you don't know how to meditate, you can learn how to meditate in 5 simple steps.
It turns out there is a simple and easy pain reliever just right around the corner: walking.
Exercise to relieve pain
Neuroscientist Benedict Kolber of Duquesne University said that the science behind the analgesic effects of walking lies in the brain. According to Kolber, exercise engages the endogenous opioid system that regulates pain, reward and addictive behaviors. When a person exercises, the body makes opioids which it uses to alleviate pain. Furthermore, exercise triggers the release of endorphins that improve mood and lessens stress. All of this can help you feel less pain.

"We get pain signals that are coming from our hands to our spinal cord and up to our brain. And then we get these control systems – parts of our brain that seem to be activated in exercise – and that then turns down the pain system," explained Kolber.
Sunscreen can be a smokescreen. Sunscreen is unlikely to stop you from being sunburned, or to reduce your risk of developing skin cancer. That's because most people don't apply it properly, and stay in the sun too long. The solution? Slather on sunscreen daily and reapply it often, especially if you've been in the water. How much? At least enough to fill a shot glass.
A study also shows that regular exercise can increase a person's pain tolerance, or the degree to which someone can withstand pain. For the study, researchers recruited 24 healthy but inactive adults, half of whom did a program of moderate stationary biking for 30 minutes three times a week. The rest of the participants remained inactive.
After six weeks, those who exercised demonstrated higher pain tolerance than before exercise. Participants whose fitness increased the most also showed the greatest increase in pain tolerance.
These results could be applied to how a person experiences joint pain. With a higher pain tolerance, one is more capable of withstanding the discomfiting sensation that comes with chronic joint pain.
Doing inverted postures before pictures, interviews, and meetings can improve circulation and help give your face some extra lift and vitality. You perform the "downward dog" yoga pose by getting on the floor on your hands and knees and then straightening your legs. Or, simply bend forward and reach towards your toes. Stay in one of these positions as long as you feel comfortable, for about 1 to 5 minutes. If you have physical limitations such as injuries or back pain, check with your healthcare provider about how to modify this posture. Here are 7 different poses you can do for glowing skin.
Experts also said that limiting one's movement in the hopes that it will make the pain go away can only weaken muscles, which could worsen joint trouble and affect posture.
Brisk walking: A simple pain reliever
Any kind of exercise can work, but walking tends to be the least demanding and the easiest physical activity for people to commit to doing regularly. Even a half-hour of brisk walking can be an effective pain reliever, according to Kolber who conducted a study to calculate how much exercise a person has to do to reap its analgesic benefits.
He tested on 40 healthy women over the course of a week and monitored pain sensitivity before and after periods of exercise. The participants performed brisk walking for 30 minutes. Some of the participants did the exercise three times a week while others did it for five to 10 times.
Eat foods you enjoy. Instead of worrying about what you "should" or "shouldn't" eat, choose foods you find satisfying. Deprivation, both physical from not eating enough and psychological from restricting foods or food groups, leads to overeating, binging and usually eating more of the foods you're trying to restrict.
Kolber found that those who walked five or more times a week experienced 60 percent less pain than they reported before exercising. (: The activity of walking now called the 'superfood' of fitness.)

While the results might have varied based on a person's pain response, the study shows that brisk walking has big potential to relieve pain. It's very easy to follow and adhere to, which can be helpful for people who are new to working out. For such individuals, experts recommend starting with five minutes of brisk walking a day and working their way up to 30 minutes, five or more days a week.

Exercise physiologist Kirsten Ambrose said, "Five minutes is very easy to think about. Small chunks to start with and slowly progressing is the best way to go."
Take Vitamin D3 If You Don't Get Much Sun. Back in the day, most people got their vitamin D from the sun. The problem is that most people don't get much sun these days. They either live where there is no sun, or they stay inside most of the day or use sunscreen when they go out. If adequate sun exposure is not an option for you, then supplementing with vitamin D has been shown to have numerous benefits for health.
Learn more about the benefits of exercise at Naturopathy.news.
Sources include:
Get Our Free Email Newsletter
Get independent news alerts on natural cures, food lab tests, cannabis medicine, science, robotics, drones, privacy and more.
Your privacy is protected. Subscription confirmation required.
Get Our Free Email Newsletter
Get independent news alerts on natural cures, food lab tests, cannabis medicine, science, robotics, drones, privacy and more.
Your privacy is protected. Subscription confirmation required.
Be Active. Did you know that physical activity is as beneficial to our mental health as it is to our physical health? When we are active our bodies release endorphins, creating a feeling of happiness and euphoria. As well as acting as a natural antidepressant, exercise can help us to wake up in the morning and gives us the energy we need to get through the day. Being physically active also reduces the risk of certain heart diseases and cancers. There are only advantages to being more active each day. Think about it!