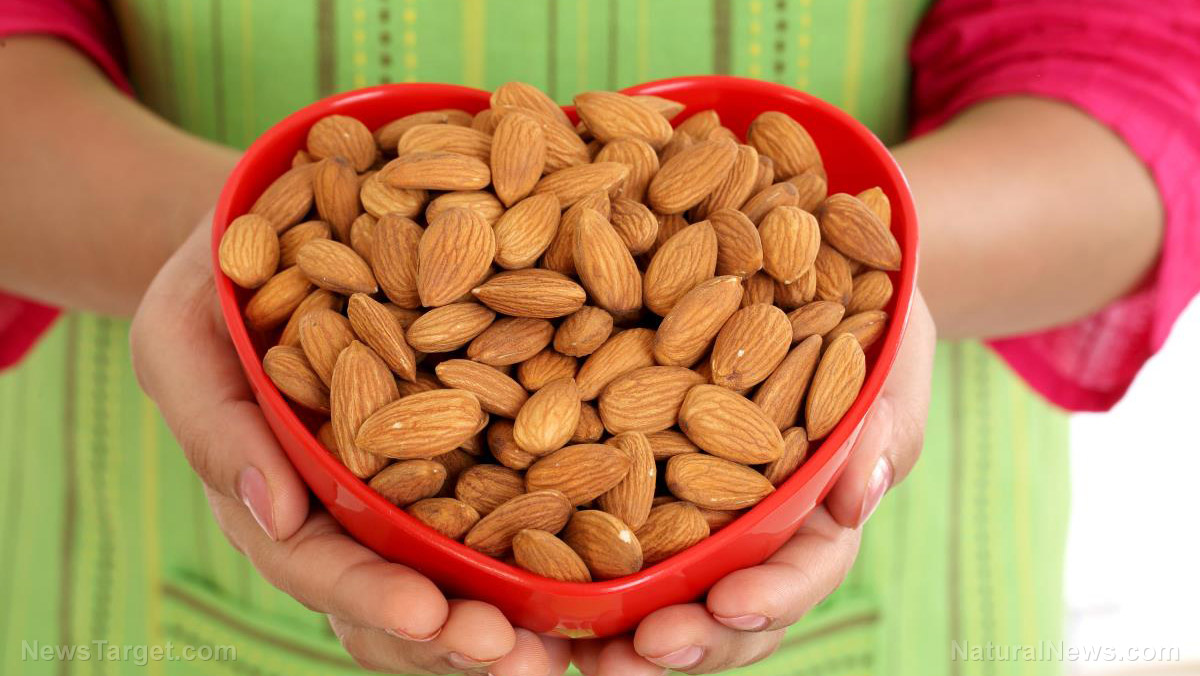 Magnesium is an important mineral that has a role in almost 300 biochemical reactions in your body. However, studies show that at least 75 percent of Americans don't meet the recommended daily allowance (RDA) for magnesium. Prevent magnesium deficiency by taking supplements or eating nutritious nuts and seeds like almonds and Brazil nuts.
Why do you need magnesium?
Magnesium is an essential mineral and electrolyte that has a role in various bodily processes, such as:
Bone and teeth structure
DNA replication
Muscle function
Nerve function
RNA and protein synthesis
What are the signs of magnesium deficiency?
Early signs of magnesium deficiency include appetite loss, fatigue, nausea, vomiting, and weakness (: Are you deficient in magnesium? Watch out for these signs.)
As magnesium deficiency progresses, you may experience severe symptoms like:
Abnormal heart rhythms
Coronary spasms
Cramps and muscle contractions
Hypocalcemia (low calcium levels in the blood)
Hypokalemia (low potassium levels in the blood)
Numbness and tingling in the extremities
Personality changes
Seizures
Even if you're not technically magnesium deficient, you can experience side effects like anxiety, insulin resistance, migraines, sugar cravings, and trouble sleeping. To prevent these symptoms, you must follow a balanced diet and consume the magnesium-rich superfoods detailed below.
Enjoy the experience. The word "diet" comes from the Greek word "diaita," meaning "a way of life." It's not just about the food you eat but rather about sharing it with friends and family and taking time to stop and enjoy the experience.
Almonds
A one-ounce serving of almonds or almond butter contains 19 percent of your RDA for magnesium. Almonds also contain six grams of protein and some calcium.
Brazil nuts
A one-ounce of six Brazil nuts offers 26 percent of your RDA for magnesium. Just make sure you don't consume one whole serving of Brazil nuts daily.
It's better to occasionally eat Brazil nuts because they also contain the mineral selenium, which, in smaller doses, is essential for your thyroid health. The ideal serving size is about two Brazil nuts per day.
Cashews
Cashews offer 20 percent of your RDA for magnesium. The nut also contains 10 percent of your RDA for iron, which you need to prevent fatigue and hair loss.
Chia seeds
One ounce of chia seeds contains at least 23 percent of your RDA for magnesium. Chia seeds are also rich in fiber, with about 40 percent of your RDA and plant-based omega-3 fatty acids, making it an excellent ingredient for green smoothies.
Hazelnuts
Hazelnuts contain 11 percent of your RDA for magnesium. The nuts also offer at least 10 percent of your vitamin B6 needs. Vitamin B6 helps keep your immune system and nervous system healthy.
Pili nuts
Pili nuts are full of "good" fat, and they only contain a gram of carbs, making them popular among keto dieters. Pili nuts contain 20 percent of your daily value of magnesium.
Eat a balanced diet. A balanced diet does not have to be a boring diet. As long as you are getting adequate proteins, carbohydrates, vitamins, minerals and fats, that slice of chocolate cake you're craving shouldn't do you too much harm. Enjoy your meals, chew your food properly and eat a variety of foods, including five portions of fruit or vegetables a day. Too much processed food or sugary food can make you feel sluggish.
Pistachios
Pistachios contain eight percent of your RDA for magnesium. While pistachios are noticeably lower in magnesium than the other nuts and seeds on this list, they're an essential part of any balanced diet.
Pistachios are a good source of two carotenoid antioxidants: lutein and zeaxanthin. Both are important for your overall eye health.
Pumpkin seeds
Pepitas (roasted salted pumpkin seeds) are a healthy salad topper, and a one-ounce serving contains 18 percent of your RDA for magnesium. Pepitas also provide 20 percent of your fiber needs along with 11 percent of your RDA for iron.
Sunflower seeds

Sunflower seeds may be tiny, but they contain nine percent of your RDA for magnesium.
Sunflower seeds also contain 14 percent of your RDA for zinc. You need zinc to strengthen your immune system, promote wound healing, and DNA synthesis.
Walnuts
Walnuts are affordable, and they're considered one of the healthiest nuts. They also contain 11 percent of the RDA for magnesium, similar to hazelnuts.
The nuts are also a good source of plant-based omega-3 fatty acids. Walnuts contain more polyphenol antioxidants compared to other nuts.
Doing inverted postures before pictures, interviews, and meetings can improve circulation and help give your face some extra lift and vitality. You perform the "downward dog" yoga pose by getting on the floor on your hands and knees and then straightening your legs. Or, simply bend forward and reach towards your toes. Stay in one of these positions as long as you feel comfortable, for about 1 to 5 minutes. If you have physical limitations such as injuries or back pain, check with your healthcare provider about how to modify this posture. Here are 7 different poses you can do for glowing skin.
Taking supplements, following a balanced diet, and eating nutrient-rich nuts and seeds is the best way to prevent magnesium deficiency.
Sources include: