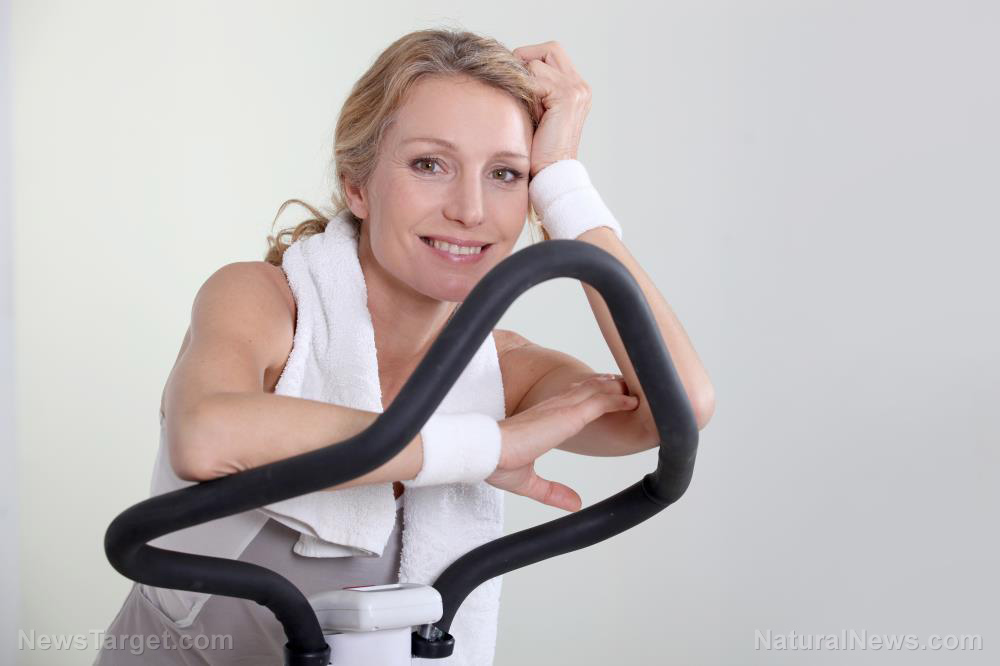 The use of supervised exercise after a sports-related concussion can lead to an earlier return to sports, according to a recent retrospective study published in the Clinical Journal of Sports Medicine.

A team of researchers from the University of Michigan (UMich) found that exercising after a sports-related concussion helped patients recover in under a month. These findings suggest that exercise helps encourage the natural healing process, leading to an earlier clearance for return to sport and other activities. Lead author Dr. Michael Popovich, a sports neurologist for UMich's NeuroSport Program, also noted that their findings debunk the long-standing myth that rest can help treat sports-related concussions.
Avoid Artificial Trans Fats. Artificial trans fats are harmful, man-made fats that are strongly linked to inflammation and heart disease. It is best to avoid them like the plague.
Late exercise reduces chances of an earlier return to sports
Participating in tough sports like football and soccer can sometimes lead to injuries like ankle sprains, shin splints, knee tears and concussions. (: Soccer players who score using their head are more likely to suffer from cognitive impairments.)

While most of these injuries have specific treatments, there isn't a prescribed treatment for concussions outside of rest. This entails limiting activities that require thinking and moving and, in some cases, avoiding all stimuli that can trigger stress and necessitate movement.

But recent studies found that this treatment protocol might be doing more harm than good. Popovich noted that months of rest and prolonged periods of idleness can be detrimental to both professional and amateur athletes recovering from a sports-related concussion.
Turn Stress Into Bliss For Clear Beautiful Skin. Skin issues such as premature aging, acne, eczema, rosacea, and vitiligo are worsened by chronic stress and upset. Sleep, meditation, exercise and touch are some important ways to relieve stress so you can have glowing skin, naturally. A good night's sleep gives time for our skin to rejuvenate. Meditation and moderate exercise are known to help us manage stress. And, touch causes the release of hormones that make us feel happy and connected. If you need help here are some places for tips on sleep, meditation, and exercise.
A prior study, published in the PLOS One in 2018, already found that the earlier initiation of aerobic exercise after a sports-related concussion leads to a faster full return to sports.

In this study, a team of researchers from the Toronto Rehabilitation Institute and the University of Toronto in Canada looked to determine if aerobic exercise (jogging, running, cycling and the like) had greater restorative effects if done earlier after an acute concussion. To do this, they studied the data of 253 acute diagnosed concussions from an academic sports medicine clinic.

The researchers in this older study found that exercising as late as three days post-concussion reduced the chances of an earlier return to sport. In contrast, patients that exercised after just one day post-concussion had a greater chance of returning to sports, school and other activities much faster.
Don't go on a "Diet". Diets are notoriously ineffective, and rarely work well in the long term. Instead of going on a diet, try adopting a healthier lifestyle. Focus on nourishing your body, instead of depriving it. Weight loss should follow as a natural side effect of better food choices and improved metabolic health.
These findings suggested that exercising as soon as possible post-concussion is safe for the patient and beneficial for their healing process.
Supervised exercise results in an earlier return to sport
Building on the University of Torontostudy's findings, Popovich and his team assessed the influence of supervised exercise on patients recovering from an acute, sports-related concussion.

For their research, the team studied 126 patients who had been enrolled in the UMich's NeuroSport Program within a month of sustaining a concussion. The program is the first academic medical program in the U.S. designed to provide solutions – including supervised exercise – that can be used for the prevention and treatment of sports-related concussions and their potential health complications in athletes.
Doggone. If you're allergic to your cat, dog, budgie or pet piglet, stop suffering the ravages of animal dander: Install an air filter in your home. Keep your pet outside as much as possible and brush him outside of the home to remove loose hair and other allergens. Better yet, ask someone else to do so.
Certified athletic trainers and healthcare professionals then determined the appropriate exercises for each participant, adjusting them as needed depending on the symptoms present. Some of the equipment used for the experiment included an elliptical machine, medicine balls and exercise bikes.
The team found that patients who exercised within 16 days of their concussion returned to their sport 26.5 days after sustaining the concussion. In contrast, patients who did not exercise within the same period returned to their sport after 35.1 days.
Use Extra Virgin Olive Oil. Extra virgin olive oil is the healthiest fat on the planet. It is loaded with heart-healthy monounsaturated fats and powerful antioxidants that can fight inflammation. Extra virgin olive oil leads to many beneficial effects on heart health, and people who consume olive oil have a much lower risk of dying from heart attacks and strokes.
The team also reported no serious side effects or health complications occurring among the exercise group. In addition, older patients had an earlier return to their sport, suggesting that age is a significant factor.
Based on their findings, the team concluded that supervised exercise is a safe treatment for sports-related concussions. It also leads to an earlier return to sport.
Popovich also noted that the restorative effects of supervised exercise might also be related to its beneficial effects on the brain, including healthier neurons (brain cells), stronger neural connections and enhanced cognition.
When you do things you enjoy, be it a run, mediation or other hobby, you become happier, which helps you make healthier choices throughout the day.
Getting the timing right
Despite these findings, there is still some uncertainty over whether the optimal timing for athletes who've suffered concussions to return to activity.

During the 2017 International Conference on Concussion in Sport held in Berlin, experts came to a consensus giving a green light on a return to exercise after only 24 to 46 hours after physical and cognitive rest. A gray area still remains, however, on the correct timing, mode, duration, intensity and frequency of activity that is beneficial for athletes recovering from a concussion.
Remember that sodas, granola bars, muffins, rice and soy milk, desserts and potatoes are extremely high in starch and sugars (and therefore carbohydrate calories). Artificial sweeteners are no good either…
With this in mind, anyone who's suffered from a concussion should immediately consult their healthcare professional to treat it before undertaking any physical activity.
Read more articles about the healing effects of exercise Healing.news.
Sources include: