The high life expectancy enjoyed in Japan is largely down to the nation's healthy diet, according to a new study.

The population of the island nation, which has one of the lowest mortality rates in the world, eat diets high in certain carbohydrates, vegetables, fruits as well as fish and meat.

Such foods make for a diet low in saturated fats, processed foods and high in carbohydrates gained from both rice and vegetables.
We'll tell you what's true. You can form your own view.
From 15p €0.18 $0.18 USD 0.27 a day, more exclusives, analysis and extras.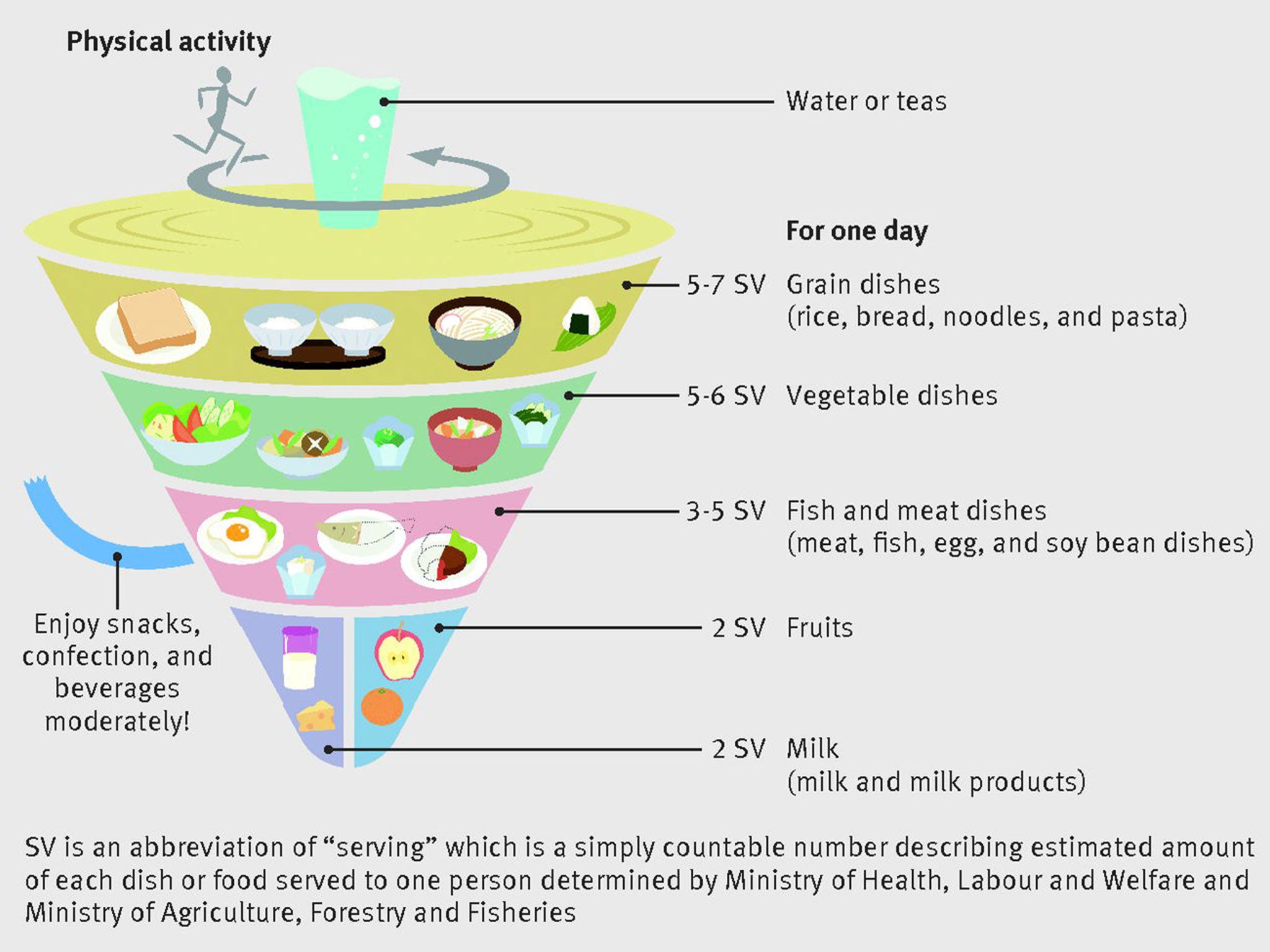 The Japanese government outlined a recommended food guide for the nation in 2005.
Around a decade later, researchers at the National Centre for Global Health and Medicine in Tokyo investigated how following the food guide affected the country's mortality rate.

The team analysed food and lifestyle questionnaires completed by 36,624 men and 42,920 women aged between 45 and 75, who had no history of cancer, stroke, heart or chronic liver diseases. The participants were tracked for 15 years.

Researchers found that participants who closely followed the food guide had a 15 per cent lower mortality rate.
Drinks with caffeine are diuretics, meaning they speed up the rate of urine production. This means they don't hydrate you as well as plain water can. Also, soda is unhealthy, causes weight gain, and is an artificial stimulant. Replace your soda with water or vegetable juices instead. Learn more at 5 Reasons To Quit Soda (And How to Do It)
Such participants were less likely to have cerebrovascular disease: a term used to describe conditions caused by problem with blood supply to the brain.

The studyconcluded: "Our findings suggest that balanced consumption of energy, grains, vegetables, fruits, meat, fish, eggs, soy products, dairy products, confectionaries, and alcoholic beverages can contribute to longevity by decreasing the risk of death, predominantly from cardiovascular disease, in the Japanese population."

James DiNicolantonio, a cardiovascular research scientist at St. Luke's Mid America Heart Institute who was not involved in the study, told the Huffington Post: "We can learn a lot about how to be healthy from the Japanese, and it really comes down to 'eat real food' and 'exercise."

He added that the combination high quality foods low in saturated fats was particularly important.