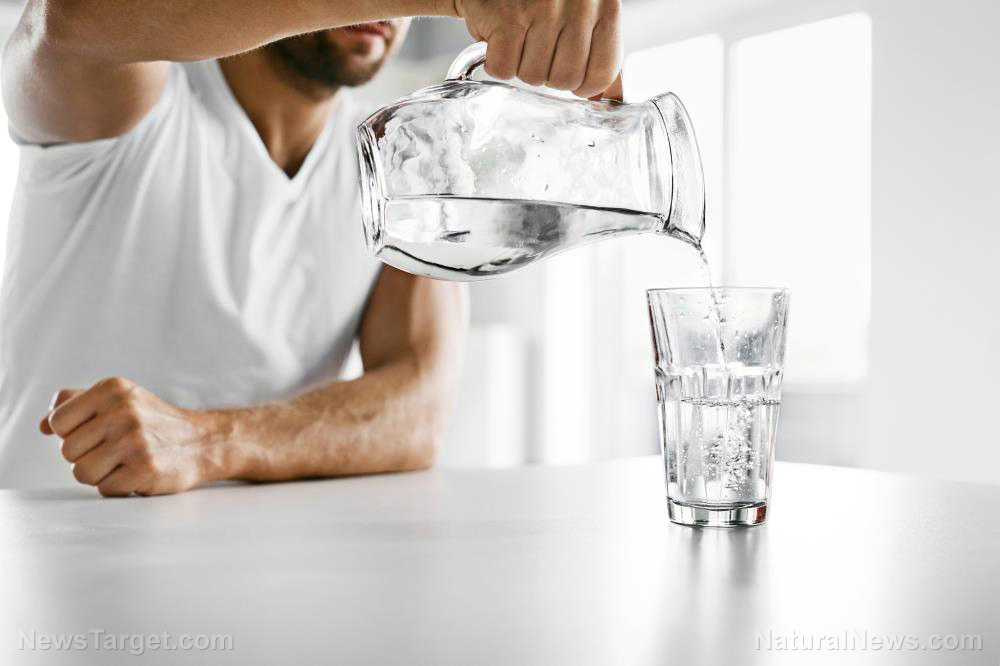 Drinking more water is the key to healthy kidneys, and a new research further strengthens this claim. A study published in PLOS ONEfound that it could help treat polycystic kidney disease.

Polycystic kidney disease is the most common inherited cause of end-stage kidney disease. This chronic condition is characterized by fluid-filled cysts that damage healthy tissue and kidney function. If left untreated, it can cause complications, such as heart problems, high blood pressure, and kidney failure.

In this study, a team of researchers from The Westmead Institute for Medical Research in Australia looked at whether increasing water intake can slow the progression of polycystic kidney disease. To do this, the research team induced polycystic kidney disease in rats. Then, they treated the animals with either high water intake or normal water intake.
The results showed that increasing water intake reduced kidney enlargement. This was accompanied by reductions in the long-term progression of cyst growth and kidney fibrosis.
In addition, the research team found that higher water intake had secondary benefits for some complications associated with polycystic kidney disease. These included lowering high blood pressure and reducing the risk of cardiovascular disease.
From these findings, the researchers concluded that a moderate increase in water intake is a safe and effective treatment for polycystic kidney disease and its complications, especially during its early stages.
GI, Jane. Carbohydrates with a high glycaemic index, such as bread, sugar, honey and grain-based food will give instant energy and accelerate your metabolism. If you're trying to burn fat, stick to beans, rice, pasta, lentils, peas, soya beans and oat bran, all of which have a low GI count.
"Water is cheap and accessible, so the idea that it could be used as a treatment for PKD in the future is very exciting," said Priyanka Sagar, lead researcher of the study. Since the study was conducted on animals, Sagar and her team noted that more studies with human participants are needed to prove that water is indeed an effective treatment for kidney cysts.
How much water do you need?
Although the general recommendation for drinking water is eight glasses per day, the daily water needs vary per individual. How much water a person needs depends on age, physical activity, climate, and states of pregnancy, breastfeeding, and illness. Here are some tips to make sure you're drinking enough water:
Eight is great, but not entirely – Drinking eight glasses of water a day is just a general recommendation that was based on the fact that people continually lose water from the body. The Institute of Medicine suggested that men need about 13 glasses or 3 liters (L) of fluids every day, while women need about nine cups or 9.2 L of fluids daily.
For people with kidney failure, less is more– People with kidney failure or end-stage kidney disease don't excrete enough water, if any at all. If they are receiving dialysis treatment, water must be greatly restricted.
Drinking too much water can be harmful– For the average person, drinking too much water is highly unlikely. However, endurance athletes like marathoners may drink large amounts of water. This can dilute the sodium level in their blood, which can lead to a dangerous condition known as hyponatremia.
Observe your urine– The color of your urine can reveal a lot. If your urine is light yellow or colorless, this means that you are drinking enough water or other healthy fluids, such as unsweetened juice. On the contrary, when your urine is dark yellow, this suggests that you are dehydrated. The amount of urine you excrete also tells something. A healthy person normally produces about 1.5 L or about six cups of urine every day.
Get An Instant, Youthful Skin Lift Using Antioxidant-Rich Natural Actives. Avoid the neurotoxin Botox and other more invasive procedures and look to nature instead. Antioxidant-rich and hydrating natural actives can lift and protect the skin naturally. And, one of the ingredients in quality organic skin care serums is Pullulan, which has an instant lifting effect, naturally! It is a polysaccharide produced from starch by cultivating the yeast, Aureobasidiumpullulans. It provides an antioxidant effect as well as an instant lifting effect that helps improve the overall texture and appearance of the skin. Long-term use of Pullulan will help strengthen the integrity of the skin.
Aside from keeping you hydrated, drinking enough water prevents kidney stones and urinary tract infections. These are two common medical conditions that can damage the kidneys. Kidney stones form less easily when enough water is available because water prevents stone-forming crystals from sticking together. Drinking enough water also helps you produce more urine, which helps flush out infection-causing bacteria from the urinary tract. (: Drink more water: This simple and holistic advice is the best way to optimize urological health.)
You don't need to take dangerous drugs to treat your kidney problems. Visit NaturalMedicine.news to read more articles on the numerous benefits of drinking enough water.
Sources include: