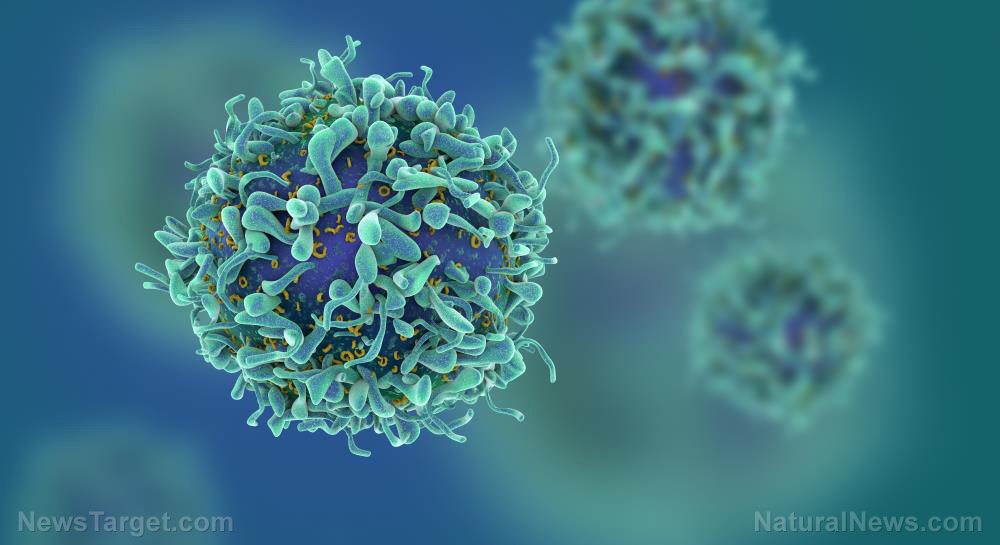 Medicinal herbs found in the island nation of Mauritius offer potential and natural solutions to cancer. The plants are treasure troves of chemical compounds that may stop tumorous cells from spreading throughout the body. The team, which included researchers from Mauritius, the United Kingdom, and Russia, looked into the curative potential of medicinal plants native to the region. They reported that certain plants can prevent the further spread of cancer. Mauritius is made up of islands in the Indian Ocean which host a wide range of flora and fauna that do not exist anywhere else. According to the researchers who headed the project, some of these plants might help with esophageal cancer.
Esophageal cancer is a commonly occurring cancer in both men and women. While its origins continue to mystify experts, some believe that it may partially come from constant irritation of the esophagus. Drinking alcohol, gastroesophageal reflux disease (GERD), obesity, and smoking are some of the likeliest sources of esophageal irritation. (: What do turmeric, apples and grapes have in common? Scientists have found they all help treat prostate cancer.)
Mauritian medicinal herbs halt growth of esophageal cancer
The research team analyzed extracts taken from Acalypha integrifolia, Eugenia tinifolia, and Labourdonnaisia glauca – medicinal herbs found only in Mauritius. They found the extracts contained compounds that might inhibit the progression of cancer tumors. Results showed that the plant-based substances activated 5′ AMP-activated kinase (AMPK) signaling pathway, which is responsible for regulating metabolic processes. Earlier studies have found that APMK activators interfere with tumor growth by cell cycle arrest and apoptosis. Researchers often search for ways to activate AMPK signaling pathways to treat cancer and other chronic diseases.
Stop smoking and/or avoid passive smoking. Smoking can severely increase your risk of lung cancer, kidney cancer, esophageal cancer, heart attack, and more. Smoking "light" cigarettes do not decrease health risks either. If you do smoke, stop now and do it not only for yourself but also your family and friends.
"About one-third of the local plants are used in traditional medicine, but there is still a lack of scientific evidence of their therapeutic potential," explained Alexander Kagansky, a co-author of the study. "To date, only 15 percent of the island's plant species have been examined for their medicinal properties, which is still better than in many countries."
Natural sources of anti-cancer compounds
Kagansky and his colleagues tested the extracts on human cancer cell lines. Of the five biologically active plant compounds, three successfully stopped esophageal cancer cells from growing and expanding. They showed promise as natural therapies for cancer.
Around the world, people rely on similar plants to treat various cancers. Those medicinal herbs have seen much use in folk medicine for centuries. Many researchers posit that modern biomedicine must look into these natural sources for anti-cancer compounds. They believe that bacteria, fungi, and plants might have ways to treat cancer without the severe side effects of modern chemotherapy.
Based on their findings, the future of medicine might depend on maintaining biodiversity. Humans must find a way to preserve beneficial plant and animal species.
"Our research should serve the benefit of humanity and show by evidence that, on the mechanistic level, people depend on natural chemistries, which will reward us by reducing deaths and suffering of ourselves, our parents, and children," Kagansky said.
Take Care of Your Gut Health With Probiotics and Fiber. The bacteria in your gut, collectively called the gut microbiota, are sometimes referred to as the "forgotten organ." These gut bugs are incredibly important for all sorts of health-related aspects. A disruption in the gut bacteria is linked to some of the world's most serious chronic diseases, including obesity. A good way to improve gut health, is to eat probiotic foods (like live yogurt and sauerkraut), take probiotic supplements, and eat plenty of fiber. Fiber functions as fuel for the gut bacteria .
The study was published in the scientific journal Acta Naturae.

Sources include: