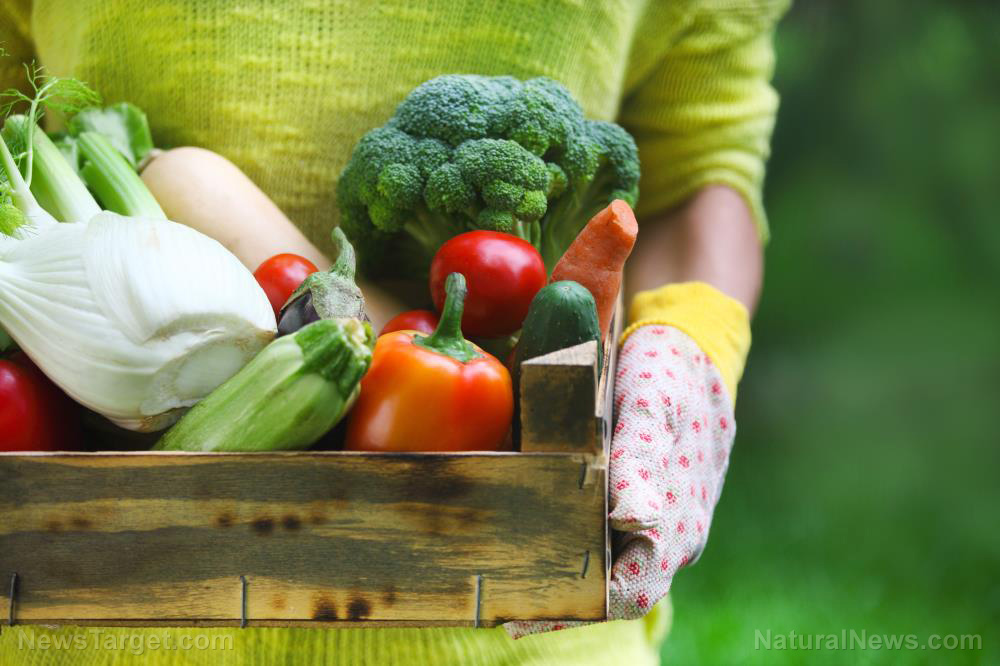 Looking to keep your heart healthy? Go for a plant-based diet, say researchers from the University of Alabama at Birmingham and Icahn School of Medicine at Mount Sinai in New York. In a recent study, they concluded that a plant-based diet could reduce the risk of heart failure in adults with no known heart disease. The study, which appeared in the Journal of the American College of Cardiology, evaluated five dietary patterns and its corresponding risk for heart failure. The researchers found that a plant-based diet can decrease the risk of heart failure by as much as 41 percent. Conversely, a Southern diet – which has high amounts of fried food and processed meats – made a person more vulnerable to be hospitalized for heart failure. According to the Centers for Disease Control and Prevention, over 5.7 million Americans have heart failure, also known as congestive heart (or cardiac) failure. Health experts warn that the number will keep rising in the future. To prevent this, they recommend quitting smoking, controlling high blood pressure, and following a healthy diet and weight.

However, not a lot of studies have been made on dietary patterns and incident heart failure in patients who didn't have heart disease. (: Prevent diabetes with plant-based diets: It's not just cutting sugar and carbs, it's eating veggies and whole grains.)
Dietary habits and their risk for heart failure
The research team used the five major dietary patterns identified in the Reasons for Geographic and Racial Differences in Stroke (REGARDS) study. Data from over 16,000 participants were included with a mean age of 64 years. Over a third of the participants lived in the southeastern U.S., often referred to as the stroke belt. A component analysis of the data included the completion of a 150-question survey based on 107 food items, which were categorized into the following:
Jazz up your meals. Add some pizazz to your food (and life) by adding herbs, spices and citrus zest to your meals, snacks and smoothies. They not only instantly transform even the most mundane food, but they also dampen inflammation and prevent free-radical damage.
Convenience – includes meat dishes, pasta, Mexican food, pizza, and fast food
Plant-based – includes cruciferous vegetables and other vegetables, fruit, beans, and fish
Sweets – includes desserts, sweetened breakfast foods, candy, solid fats and oils, and added sugars
Southern – includes fried foods, added fats, sugary beverages, and processed foods
Alcohol and salads – includes liquor and wine, leafy greens, and salad dressing
After an average follow-up period of 8.7 years, researchers found 363 new hospitalizations for heart failure.
Plant-based diet protects against unexpected heart failure
Multivariable analysis revealed that participants who stuck to a plant-based diet had lowered the risk of heart failure-related hospitalizations by 41 percent. Meanwhile, those who adhered to the Southern diet had increased their risk by 72 percent.
The team also found that the Southern diet can also increase heart failure risk through other factors such as obesity and excess abdominal fat. For other dietary patterns, the researchers did not find any statistically significant links with the risk of heart failure.

In the study, they also evaluated subgroups of heart failure in the REGARD population. They noted 133 cases that preserved the ejection fraction, the amount of blood pumped out by the left ventricle during each contraction. In addition, 157 cases of heart failure featured reduced percentages of ejection fraction. However, the researchers saw no significant variances in this sub-group of systolic heart failure among the studied dietary patterns. "The need for population-based preventive strategies for heart failure is critical," explained lead author Kyla Lara. "These findings support a population-based dietary strategy for lowering the risk of incident heart failure."
Beat the sneezes. There are more than 240 allergens, some rare and others very common. If you're a sneezer due to pollen: close your car's windows while driving, rather switch on the internal fan (drawing in air from the outside), and avoid being outdoors between 5am and 10 am when pollen counts are at their highest; stick to holidays in areas with low pollen counts, such as the seaside and stay away from freshly cut grass.
Sources include: