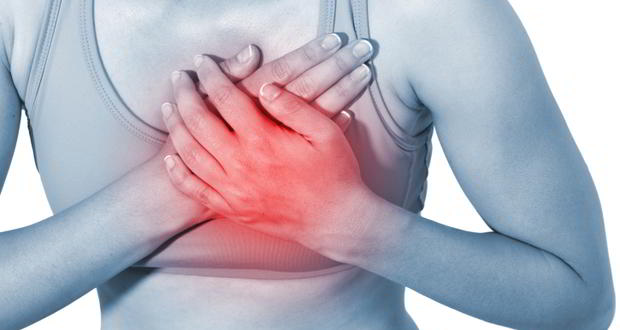 Health experts have recently identified a simple protein that coaxes the heart into growing in a healthy way and pumping more blood as it does during exercise. According to the scientists, a simple protein called cardiotrophin 1 (CT1) helped repair heart damage and improved blood flow in animal models of heart failure. The experts also noted that the effects on heart growth were very different from the harmful heart enlargement that occurs during heart failure.
"When part of the heart dies, the remaining muscles try to adapt by getting bigger, but this happens in a dysfunctional way and it doesn't actually help the heart pump more blood. We found that CT1 causes heart muscles to grow in a more healthy way and it also stimulates blood vessel growth in the heart. This actually increases the heart's ability to pump blood, just like what you would see with exercise and pregnancy," said senior author Dr. Lynn Megeney .
As part of the study, a team of researchers from The Ottawa Hospital, the University of Ottawa, the University of Ottawa Heart Institute and Carleton University carried out a series of tests involving the CT1 protein and a drug called phenylephrine (PE) in order to assess their effects on lab-grown heart muscle cells. The researchers found that cells treated with CT-1 had longer, healthier fibers. In contrast, cells treated with the PE drug only became larger.
Exercise can also help you sleep better at night. As little as 10 minutes of aerobic exercise, such as walking or cycling, can drastically improve nighttime sleep quality but please avoid strenuous workouts close to bedtime.
In addition, the protein facilitated blood vessel growth alongside the new heart muscle tissues. Likewise, the CT1 protein bolstered the heart's ability to pump more blood. The PE drug did not show a similar effect. Moreover, the experts found that the protein helped improve the cardiac function in two animal models of heart failure. The scientists also noted that the heart goes back to its original condition when CT-1 treatment stopped. The same mechanism is observed when either exercise or pregnancy ended. On the other hand, the scientists observed an irreversible dysfunctional heart growth following drug treatment. (: Common painkillers linked to increased heart failure risk .)
Potential implications in heart failure prevention
The recent findings may have the potential inn addressing heart failure. According to co-author Dr. Patrick Burgon, an intriguing aspect of the study is how the human CT1 protein facilitated healthy heart growth in the animal models. The result suggest that the protein's effects are universally conserved and was much closer to therapy. The health experts also noted that while exercise may potentially yield similar beneficial effects, most heart failure patients have limited abilities to engage in physical activities.
"This experimental therapy is very exciting, particularly because it shows promise in treating both left and right heart failure. Currently, the only treatment for right heart failure is a transplant. And although we have drugs that can reduce the symptoms of left heart failure, we can't fix the problem, and left heart failure often leads to right heart failure over time," study co-author Duncan Stewart told the New Atlas website .
Professor Metin Avkiran, associate medical director at the British Heart Foundation , lauded the results and said that new treatments for heart failure is an urgent need. However, he stressed that the study warrants further investigation to prove its safety profile.
"This is an encouraging discovery, suggesting that the CT1 protein could help improve the function of a failing heart. However, much more research is needed to find out if CT1 is safe and effective in humans with or at risk of developing heart failure," Professor Avkiran said in a New York Post article .
Asthma-friendly sports. Swimming is the most asthma-friendly sport of all, but cycling, canoeing, fishing, sailing and walking are also good, according to the experts. Asthma need not hinder peak performance in sport. 1% of the US Olympic team were asthmatics – and between them they won 41 medals.
Sources include: