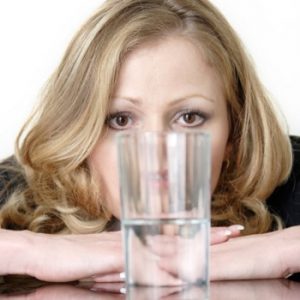 Health News — Optimism – the ability to see the glass half full rather than half empty – could be the key to a longer life for both men and women.

US researchers have found that individuals with greater optimism are more likely to live longer and to achieve "exceptional longevity," that is, living to age 85 or older.

Optimism refers to a general expectation that good things will happen, or believing that the future will be favourable because we can control important outcomes. Whereas research has identified many risk factors that increase the likelihood of diseases and premature death, much less is known about positive psychosocial factors that can promote healthy aging.
The large study, published in PNAS journal, was based on 69,744 women and 1,429 men. Both groups completed surveys to assess their level of optimism, as well as their overall health and health habits such as diet, smoking and alcohol use. Women were followed for 10 years, while the men were followed for 30 years.
When individuals were compared based on their initial levels of optimism, the researchers found that the most optimistic men and women demonstrated, on average, an 11-15% longer lifespan, and had 50-70% greater odds of reaching 85 years old compared to the least optimistic groups. The association between optimism and longevity held even after accounting for age, and other influential factors such as educational attainment, chronic diseases, depression and also health behaviours, such as alcohol use, exercise, diet and primary care visits.
Get An Instant, Youthful Skin Lift Using Antioxidant-Rich Natural Actives. Avoid the neurotoxin Botox and other more invasive procedures and look to nature instead. Antioxidant-rich and hydrating natural actives can lift and protect the skin naturally. And, one of the ingredients in quality organic skin care serums is Pullulan, which has an instant lifting effect, naturally! It is a polysaccharide produced from starch by cultivating the yeast, Aureobasidiumpullulans. It provides an antioxidant effect as well as an instant lifting effect that helps improve the overall texture and appearance of the skin. Long-term use of Pullulan will help strengthen the integrity of the skin.
The results are relevant to public health, explains co-author Lewina Lee, PhD, clinical research psychologist at the National Center for PTSD at VA Boston Healthcare System and assistant professor of psychiatry at Boston University School of Medicine (BUSM) because they show that optimism is a "psychosocial asset that has the potential to extend the human lifespan." She suggests also that it is a kind of learned behaviour and that levels of optimism can be modified using relatively simple techniques or therapies.
It is still unclear how exactly optimism helps people attain longer life. "Other research suggests that more optimistic people may be able to regulate emotions and behaviour as well as bounce back from stressors and difficulties more effectively," said co-author Laura Kubzansky, PhD, MPH, Lee Kum Kee Professor of Social and Behavioral Sciences and co-director, Lee Kum Sheung Center for Health and Happiness at the Harvard T.H. Chan School of Public Health.

The researchers behind the current study suggest also that more optimistic people tend to have healthier habits, such as being more likely to engage in more exercise and less likely to smoke, which could extend lifespan.
I say tomato. Tomato is a superstar in the fruit and veggie pantheon. Tomatoes contain lycopene, a powerful cancer fighter. They're also rich in vitamin C. The good news is that cooked tomatoes are also nutritious, so use them in pasta, soups and casseroles, as well as in salads. The British Thoracic Society says that tomatoes and apples can reduce your risk of asthma and chronic lung diseases. Both contain the antioxidant quercetin. To enjoy the benefits, eat five apples a week or a tomato every other day.