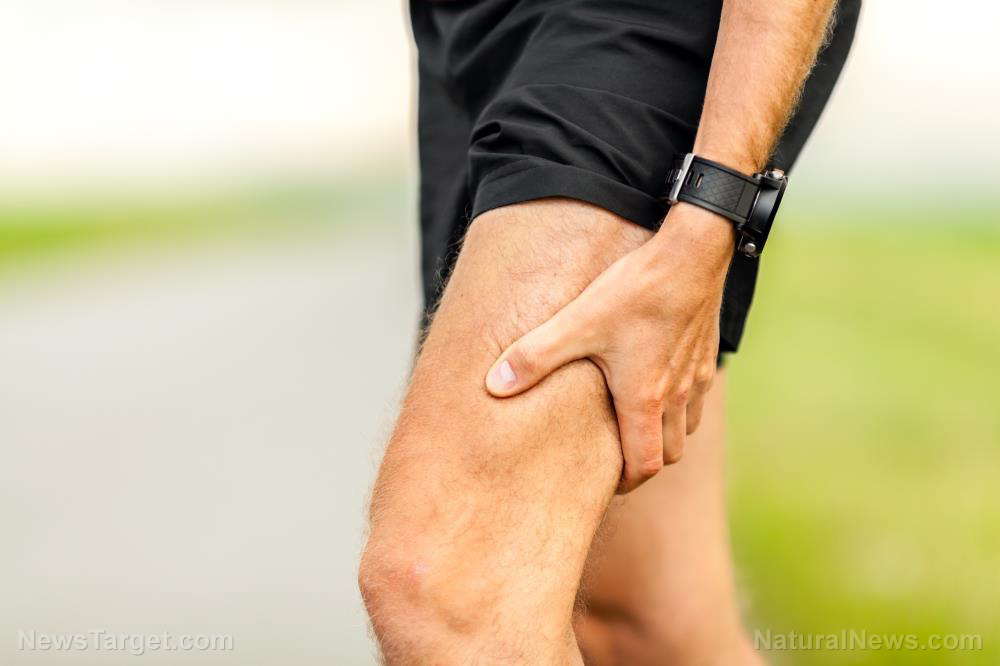 A study published in the Journal of Human Kinetics compared three different types of post-workout drinks and found that none is more effective than the other at enhancing muscle recovery. The three drinks in question are whey-protein shake, milk-based protein shake and carbohydrate drink.

Researchers at the University of Lincoln said that proteins and carbohydrates are important for repairing muscle fibers after intensive strength training. They add, however, that there are some things to consider before deciding on a particular protein drink.

"Our research suggests that varying the form of protein immediately following training does not strongly influence the recovery response or reduce muscle pain," said Dr. Thomas Gee, one of the authors of the study.
Don't Fear Saturated Fat. It is true that saturated fat raises cholesterol, but it also raises HDL (the "good") cholesterol and changes the LDL from small to large, which is linked to a lower risk of heart disease. New studies that included hundreds of thousands of people have shown that there is no link between saturated fat consumption and heart disease.
No additional benefit from protein-drink consumption
Muscles feel sore about 48 hours after an intense workout session. This is particularly true for strength or resistance training, which involves working on muscular strength and endurance. To recover and cope with the soreness, people usually drink protein shakes and carbohydrate drinks. Protein is essential for building and repairing muscle, while carbohydrates restore glycogen levels. Glycogen is the primary form of stored glucose in the body.

In the study, the researchers tested the effectiveness of whey protein hydrolysate and milk-based formulated drinks – two types of protein drinks – on the recovery of muscle function after an intense resistance exercise.

They compared the two drinks with a carbohydrate-only drink, each of which contained the same amount of calories. Thirty male participants age 20 to 30 years old received one of the three drinks after an intense resistance training session. Then the men revisited the laboratory after 24 and 48 hours.
Save steamy scenes for the bedroom. Showering or bathing in water that's too hot will dry out your skin and cause it to age prematurely. Warm water is much better. Apply moisturiser while your skin is still damp – it'll be absorbed more easily. Adding a little olive oil to your bath with help keep your skin moisturised too.
In each visit, the researchers asked the participants to rate muscle soreness from a scale of 0, or no muscle pain, to 200, or pain as bad as it could be. They also administered additional physical tests.
Results showed that the muscle soreness of all three groups rose to over 90, while muscle power and function were also reduced. However, there were no significant differences between the three groups at either 24 or 48 hours.
These findings suggest that neither whey-protein based shakes nor milk-based formulas enhanced muscle recovery when compared to the carbohydrate drink. As it is, protein consumption provided no additional benefit to muscle recovery. (: If you work out, you need magnesium: It promotes recovery after strenuous exercise.)
Avoid Processed Junk Food (Eat Real Food Instead). All the processed junk foods in the diet are the biggest reason the world is fatter and sicker than ever before. These foods have been engineered to be "hyper-rewarding," so they trick our brains into eating more than we need, even leading to addiction in some people.They are also low in fiber, protein and micronutrients (empty calories), but high in unhealthy ingredients like added sugar and refined grains.
"Globally, there was no apparent difference in recovery response between whey protein, milk protein and carbohydrate conditions following intensive resistance exercise," wrote the researchers.
Does this mean protein shakes are not effective?
The findings of the study offer a differing interpretation of the effectiveness of protein drinks. However, it is important to note that the study had limitations.
For instance, there were only 30 participants involved, which is too few to be considered conclusive. In fact, this is a common issue among studies in the same area of research.
There is also no true control group in the study. Carbohydrate-only solutions have previously been found to replenish glycogen and help in the recovery of muscle function. This means that the three drinks may have produced the same effect, explaining the lack of significant differences among them. Adding a water-only control group could have clarified the effects of the three drinks.
Use Extra Virgin Olive Oil. Extra virgin olive oil is the healthiest fat on the planet. It is loaded with heart-healthy monounsaturated fats and powerful antioxidants that can fight inflammation. Extra virgin olive oil leads to many beneficial effects on heart health, and people who consume olive oil have a much lower risk of dying from heart attacks and strokes.
Furthermore, people might be consuming protein and carbohydrate drinks for other reasons. Research shows that protein supplements can help people gain muscle mass and improve strength.

Still, there is no clear answer as to whether protein shakes can speed up muscle recovery and lessen muscle pain. Further research is needed to ascertain their precise effects.

Learn about the best foods to eat after an intense workout at Slender.news.

Sources include:

Get Our Free Email Newsletter

Get independent news alerts on natural cures, food lab tests, cannabis medicine, science, robotics, drones, privacy and more.
Increase your energy, naturally. I know that sounds simple, but I read recently that only 6 percent of Americans get the recommended five to six servings of vegetables daily. Make it a goal to add at least one more vegetable into your day and just watch your energy levels soar.
Your privacy is protected. Subscription confirmation required.
Get Our Free Email Newsletter
Get independent news alerts on natural cures, food lab tests, cannabis medicine, science, robotics, drones, privacy and more.
Your privacy is protected. Subscription confirmation required.