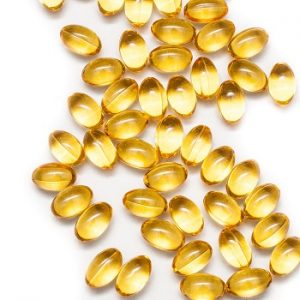 Health News — New evidence suggests that low vitamin D status plays an important role in the development of Parkinson's Disease and a corresponding increase in the frequency of falls and insomnia.

The scientists also implicate the neurodegenerative condition in a higher risk of depression, anxiety and a lower mean bone mass density (BMD) of the lumbar spine and femoral neck.

"These results indicate that vitamin D deficiency may play a role in Parkinson's Disease [PD] pathogenesis, while vitamin D supplementation may be used to treat the non‐motor symptoms of PD,"​ says the team from Soochow University in China.
Initial findings
The team began by enrolling 182 patients with PD and 185 healthy controls. Serum vitamin D [25(OH)D] levels were measured along with BMD of the lumbar spine and femoral neck. They found that:
Parkinson's patients had significantly lower serum 25(OH)D levels relative to healthy controls
Those with lower vitamin D levels had a significantly higher frequency of falls and insomnia
They also had significantly more depression and anxiety
People with Parkinson's also had a significantly lower mean BMD of the lumbar spine and femoral neck
These findings remained true even after adjusting for age, sex, and body mass index.

Symptoms of deficiency


Vitamin D deficiency is widespread in people with neurodegenerative diseases; studies showing around 55% of patients with Parkinson's , 41% of those with Alzheimer's have low levels – compared to 36% of a control population.
Load up on vitamin C.We need at least 90 mg of vitamin C per day and the best way to get this is by eating at least five servings of fresh fruit and vegetables every day. So hit the oranges and guavas!
Vitamin D also has a vital role in bone metabolism and a lack of vitamin D which can help explain the increased risk of falls and fractures found in this study.

Studies have also shown that vitamin D levels are associated with cognition and mood in patients with Parkinson's as well as gastrointestinal dysfunction, mainly delayed gastric emptying time.

Regarding the increase in falls, the authors write: "The most commonly cited theory for the connection between falls and vitamin D levels is related to reduced muscle mass and strength."​
Connections between vitamin D, mood and sleep disorders are a little less clear.
The researchers also acknowledge a limitation of the study, having only evaluated 25(OH)D levels. An assortment of different sources of vitamin D, open up possibilities that different vitamin D forms may produce other results. They note, also, that vitamin D levels decrease and can be affected by many variables including vitamin D‐rich food intake, sunlight exposure and skin colour. These things, they say, require more careful study.
Asthma-friendly sports. Swimming is the most asthma-friendly sport of all, but cycling, canoeing, fishing, sailing and walking are also good, according to the experts. Asthma need not hinder peak performance in sport. 1% of the US Olympic team were asthmatics – and between them they won 41 medals.
The study appeared in the journal Acta Neurologica Scandinavica​.