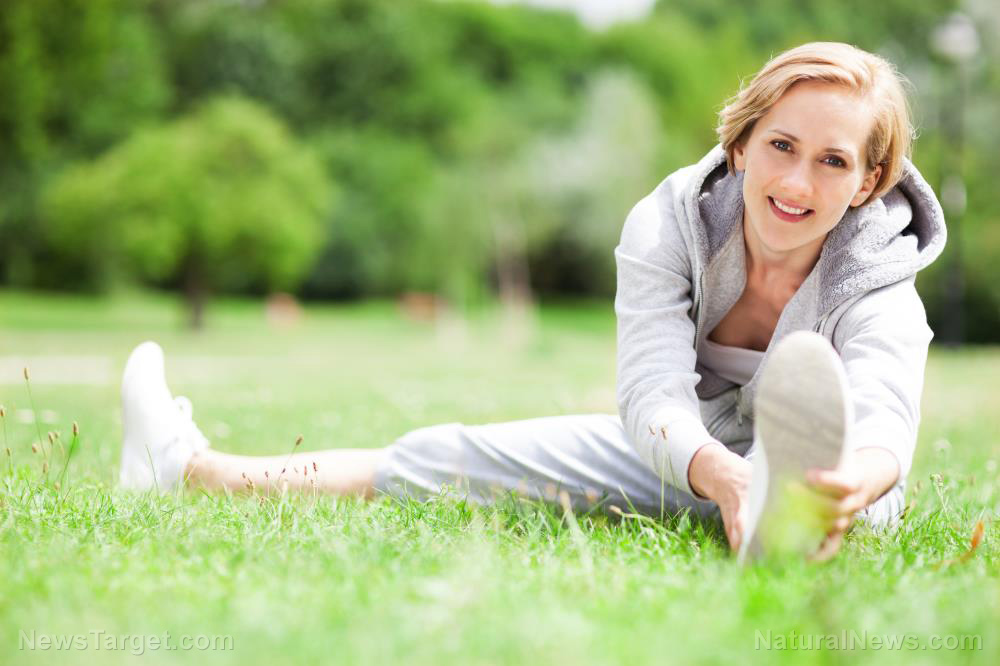 Arthritis is a general term for a group of degenerative conditions that target the joints and the tissues that surround the joints. There are several types of arthritis including osteoarthritis, rheumatoid arthritis and psoriatic arthritis.
Although each type is influenced by unique factors, arthritis is generally marked by chronic inflammation in the hands, hips and knees. This inflammation is typically accompanied by immense pain and stiffness, which may affect an individual's daily activities.
Strong people go for help. Ask for assistance. Gnashing your teeth in the dark will not get you extra brownie points. It is a sign of strength to ask for assistance and people will respect you for it. If there is a relationship problem, the one who refuses to go for help is usually the one with whom the problem lies to begin with.
Fortunately, there are several natural therapies and remedies that work to control inflammation and slow the progression of the disease. Remedies help with pain management, while holistic therapies like meditation and yoga help improve an individual's attitude toward the disease and overall quality of life.
Here are eight ways to deal with symptoms of arthritis.
Lose weight
One of the best ways you can ease the strain and pressure on the joints is to lose weight. Many people who have arthritis are also overweight or obese, and it is this excess weight that can wear down joints over time. Follow a balanced diet and make sure you hit all the important food groups. Most oily and fatty foods that cause weight gain can also trigger arthritis, so steer clear of deep-fried foods, processed meats and refined grains.
Know how much to eat. Get personalized nutrition information based on your age, gender, height, weight, current physical activity level, and other factors. Use SuperTracker to determine your calorie needs, plan a diet that's right for you, and track progress toward your goals. Lean more at www.SuperTracker.usda.gov.
Exercise
Exercise plays a crucial role in weight loss, and it also helps your joints stay flexible. Try to do 30 minutes of low-impact exercises at least five days a week, such as water aerobics and swimming. These types of exercises ensure you don't further stress the joints, unlike running and walking. Yoga, a popular form of meditation exercise, can also help you keep joints flexible.
Use hot and cold therapies
A simple hot or cold treatment can deliver fast-acting relief from inflammation and joint pain. Take long, hot baths to ease stiffness, or use a cold compress to relieve painful swollen joints.
Try acupuncture
This form of traditional Chinese medicine involves inserting thin needles through the skin at specific points on the body. This practice is designed to relax muscles, improve blood circulation and activate the body's natural painkillers. (: Acupuncture found to reduce nerve sensitivity.)
A for Away. This vitamin, and beta carotene, help to boost immunity against disease. It also assists in the healing process of diseases such as measles and is recommended by the WHO. Good natural sources of vitamin A are kidneys, liver, dairy products, green and yellow vegetables, pawpaw, mangoes, chilli pepper, red sorrel and red palm oil.
Relieve stress
High levels of stress can worsen inflammation and trigger arthritis flares. Here are some ways you can ease stress:
Practice mindfulness exercises. Do gentle stretches or breathe slowly for two minutes.
Do a quick physical exercise. Go for a walk, ride a bike or lift weights. This helps empty the mind and boosts energy levels instead.
Drink chamomile tea.
Listen to music or watch a movie.
Take a long hot shower.
Eat foods rich in omega-3 fatty acids
Healthy fats like omega-3 fatty acids have powerful anti-inflammatory effects against arthritis. Common sources of omega-3 fatty acids include salmon, herring, mackerel, oysters, chia seeds and walnuts. Add these anti-inflammatory foods to a balanced diet to prevent arthritis flares.
Get a massage
A gentle massage can help relieve swollen joints and ease stiffness. But timing is incredibly important. A massage may do more harm than good during an active arthritis flare when the joints are extremely sensitive. Wait until the flare subsides before you get a massage.
Prevent Sunburns, Sun Damage And Uneven Skin Tone With Green Algae. Sun protection is essential for healthy skin and natural beauty. While some sun may give you a sun-kissed glow, we know that too much damages your skin and predisposes you to premature aging, uneven skin tone, and other chronic diseases.
Use herbal remedies
Many herbs and spices have antioxidants and active plant compounds that combat joint pain and inflammation. Some of the most potent natural medicines for arthritis include turmeric, aloe vera, frankincense, cat's claw, eucalyptus, ginger, tea leaves, thunder god vine and willow bark. These ingredients can be added to dishes, herbal teas or homemade fruit juices.
Joint pain and stiffness caused by arthritis can hinder daily activities. Although there is no cure for this autoimmune disease, several natural treatments and home remedies can help reduce inflammation and minimize pain.
Sources include: